Available until 15 August
Takao
Kawaguchi

Selection: Un Certain Regard
Takao
Kawaguchi

—Minotaur Disco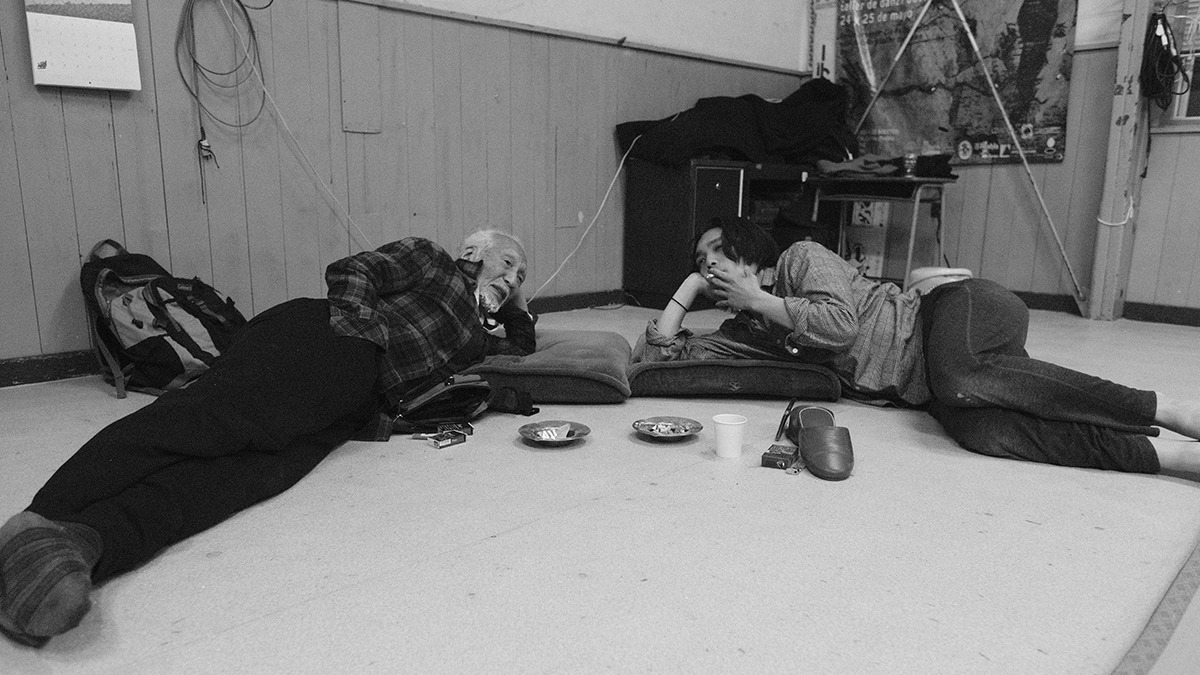 photo by Rokka Ando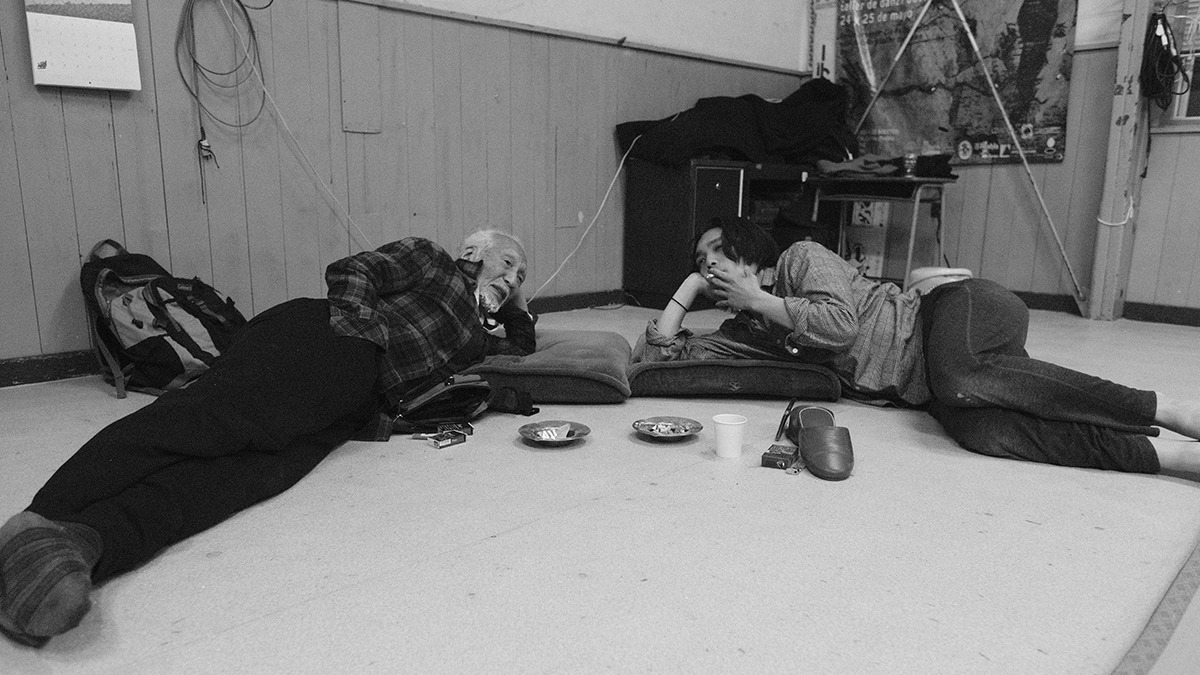 photo by Rokka Ando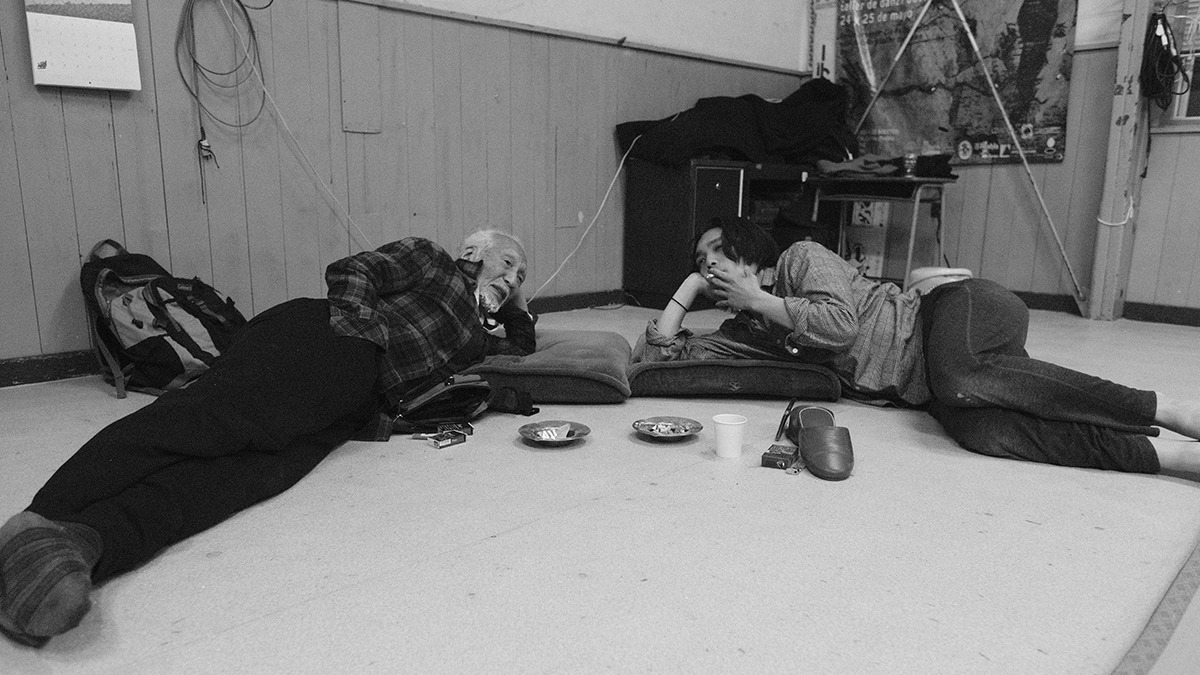 photo by Rokka Ando
Performers:
Daisuke
Yoshimoto

,
Naoyuki
Sakai

/
Film & edit: Akihiro
Suzuki
A new piece choreographed and directed by artistic director Takao Kawaguchi, performed by Butoh dancer Daisuke Yoshimoto and contemporary dancer Naoyuki Sakai. Divided by several generations, the two performers form a new dance as monsters of the labyrinth. Reminiscent of the 1960s underground film scene, filmmaker Akihiro Suzuki invites us into a world that is more than just the recording of a stage performance.
Director's Notes
Holding your breath in the deep, dark labyrinth as footsteps approach. Ah, mon amour! Unable to suppress your emotions, you run and take them into your arms, singing and dancing. Je t'aime, je t'aime. You don't realise the footsteps were your own.
The labyrinth welcomes Naoyuki Sakai, a contemporary dancer instinctively drawn to Butoh and Daisuke Yoshimoto, long time Butoh dancer and once stage manager for Kazuo Ohno's premiere of Admiring La Argentina.
Filmmaker Akihiro Suzuki invites us into a world reminiscent of the 1960s underground film scene, with a personal perspective and experimental approach that make this piece more than just a recorded a stage performance. This collaboration between performance and film creates a new experience that cannot be had from an auditorium.
Takao Kawaguchi
Takao
Kawaguchi

Selection: Un Certain Regard

Butoh, which began in Japan in the 1960s, has influenced many artists across borders and genres. For this series, performer Takao Kawaguchi—known for his bold foray into the world of Butoh with About Kazuo Ohno—has commissioned artists who have been inspired by the experimental spirit of this dance form. A program of rich performances that transcend the boundaries of dance/theatre/music/film and art, this series aims to explore what "Butoh" is and what it may become.
This program is filmed at the Former Hakubutsukan Dobutsuen Station, a historic underground station built in the 1930s by Keisei Electric Railway that was designated an "architectural structure of historic value" by the Tokyo Metropolitan Government.
In cooperation with Keisei Electric Railway
Trailer
Artists
Credits
Performers
Daisuke Yoshimoto,
Naoyuki Sakai
Choreography & Direction
Takao Kawaguchi
Film & Edit
Akihiro Suzuki
Sound design
Hajime Takagi
Assistants
Tomomi Tanabe,
Yumi Tateishi,
Noriko Kitamura
Filming
Rokka Ando
In cooperation with
Tenku-Yoran
Stage managers
Takashi Kawachi,
Roshi (Sunagumi)
Lighting Design
Noriyuki Mori (balance,inc.DESIGN)
Film cooperation
NPO LAND FES
Photography
Tatsuhiko Nakagawa
Special thanks to:
End Cycle Project
"End Cycle / 終の環 / Završni krug"(2017/Digital/Color /DCP/18min)
Concept & Director
Vladislav Knezević
Choreographer & Performer
Takao Kawaguchi
Vladislav Knezević (filmmaker)
Akiko Sato(plaster design)
Ayako Miyake(producer)