Available until 15 August
Eiko
Otake

Project—A Body in Places
Eiko
Otake

—A Body in Tokyo + A Body in Fukushima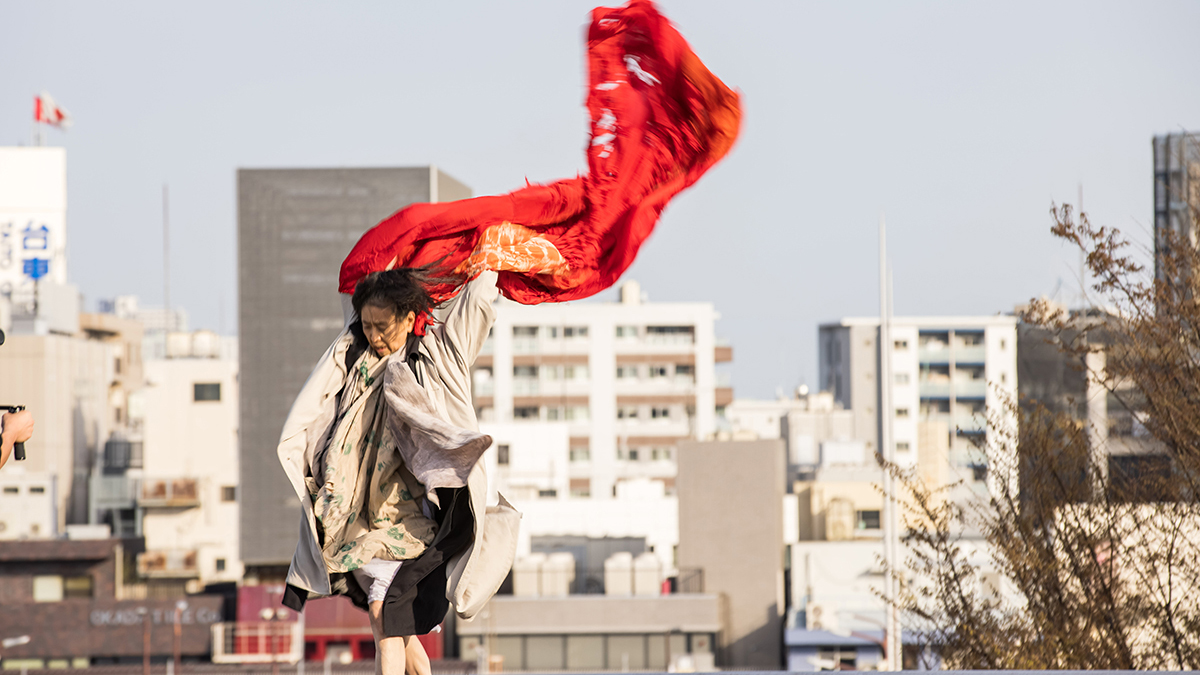 Photo by Tatsuhiko Nakagawa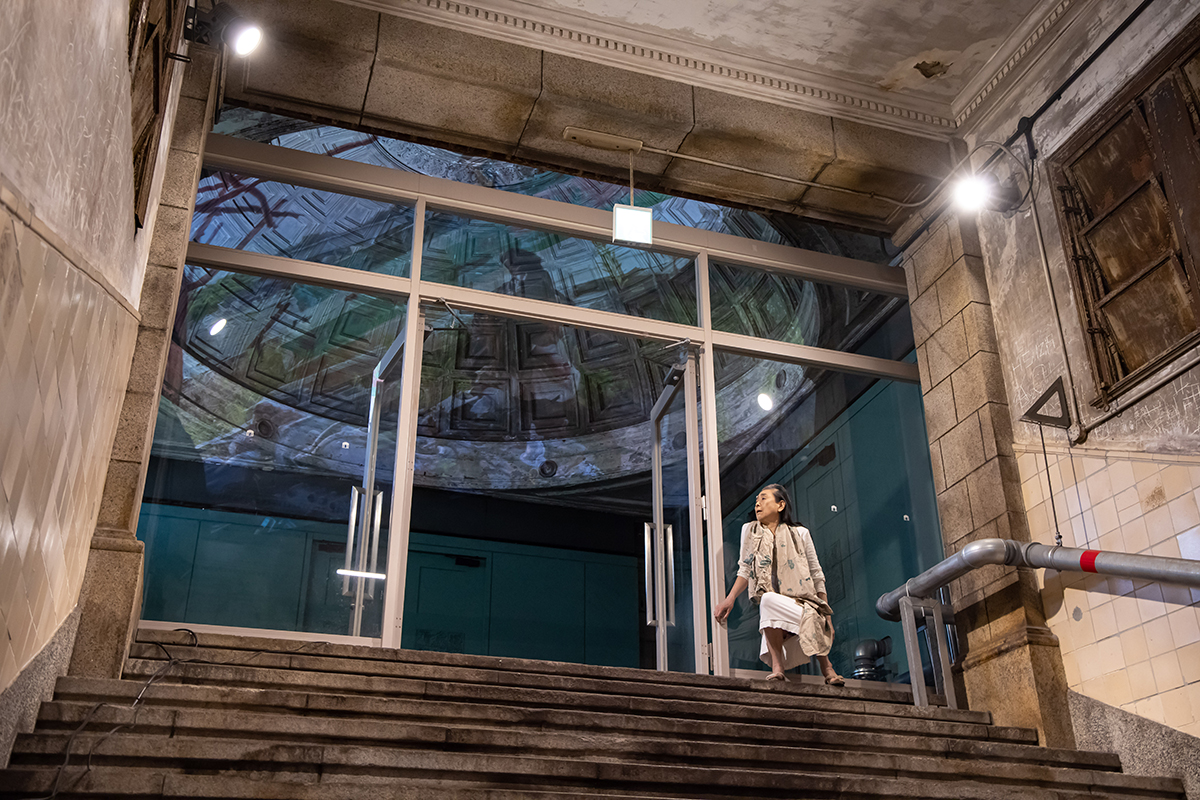 Photo by Tatsuhiko Nakagawa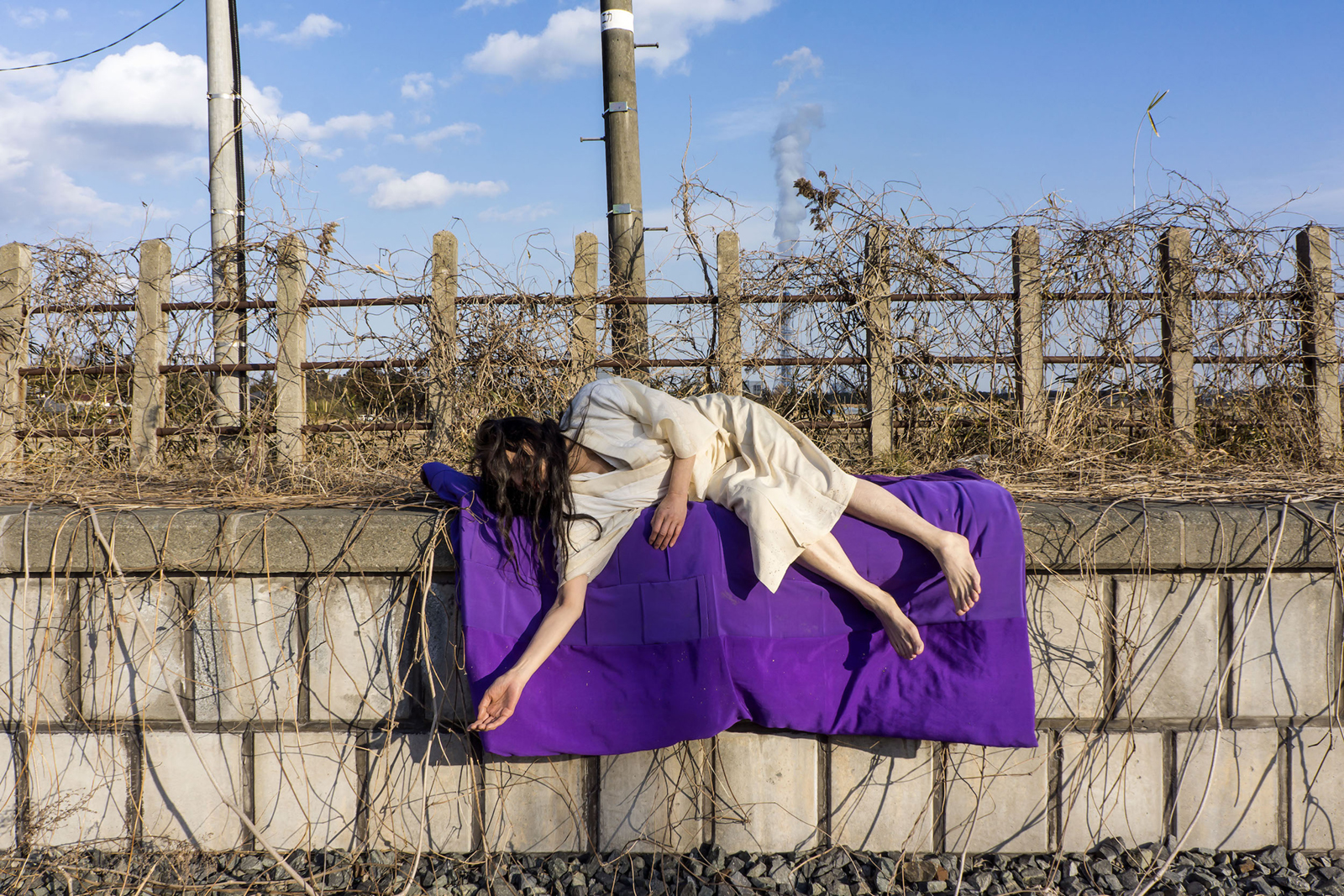 Photo by William Johnston
A Body in Tokyo
Eiko Otake, based in the United States since 1976, is a highly regarded artist who has performed in many countries as part of the performance duo Eiko & Koma. Her solo project A Body in Places has attracted attracting much attention since it began in 2014, and she now performs it for the first time in Japan. Ten years since the Great East Japan Earthquake, Otake places herself in different spaces around the Ueno area in Tokyo (Ueno Station, Tokyo Bunka Kaikan, Nakacho Shopping Street, etc.), and the in underground spaces of the Former Hakubutsukan Dobutsuen Station and Shibuya River culvert, layering projected images of Fukushima onto the surrounding buildings and herself.
A Body in Fukushima
Over several visits to Fukushima with photographer William Johnston, this video piece edited by Eiko Otake uses a selection from over 25,000 photographs taken of her no-audience performances. Along with her dances in the changing landscape of Fukushima since 2014 are images recording photo exhibitions and performances held in Santiago (Chile), St. Marks Church in New York and the Metropolitan Museum of Art, giving a sense of the entire A Body in Fukushima project to date.
Trailer

Artist

Eiko

Otake

After studying with Tatsumi Hijikata and Kazuo Ohno in Japan in the 1970s, Eiko Otake studied with Manja Chmiel in Germany and Lucas Hoving in the Netherlands. She moved to New York in 1976, where she pursued a unique style of body expression as part of Eiko & Koma. In 2014 she began her solo career with A Body in Places, which has attracted much attention and been presented at the Whitney Museum of American Art, MoMA and the Walker Art Center, among others. She was the first Asian artist to win the ADF Awards (2004) and Dance Magazine Awards (2006).