Available until 15 August
Takao
Kawaguchi

Selection: Un Certain Regard
Kim
Itoh

+ Tokyo Reiwa Underground Dancers
—Paradise Underground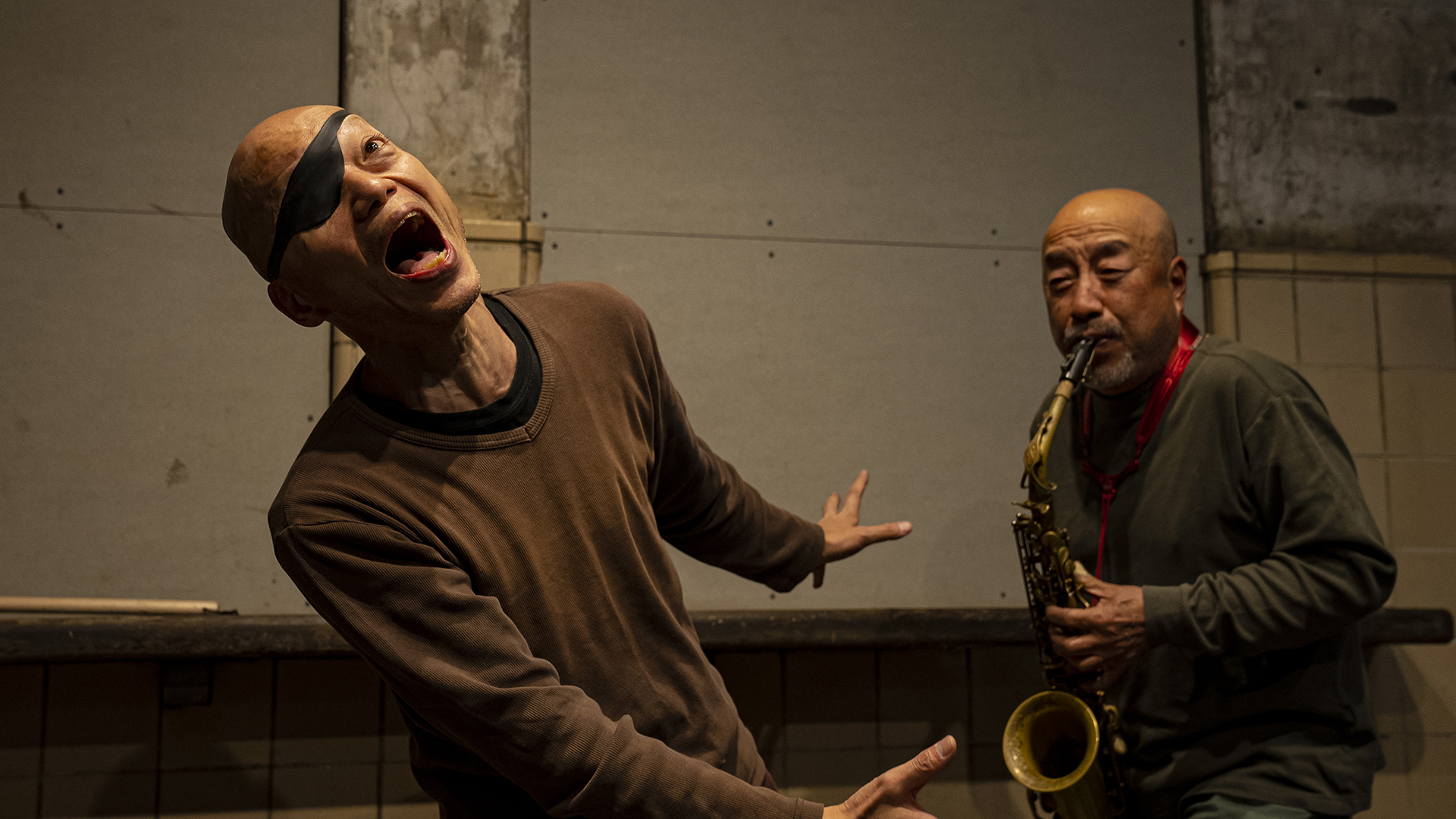 撮影:木村雅章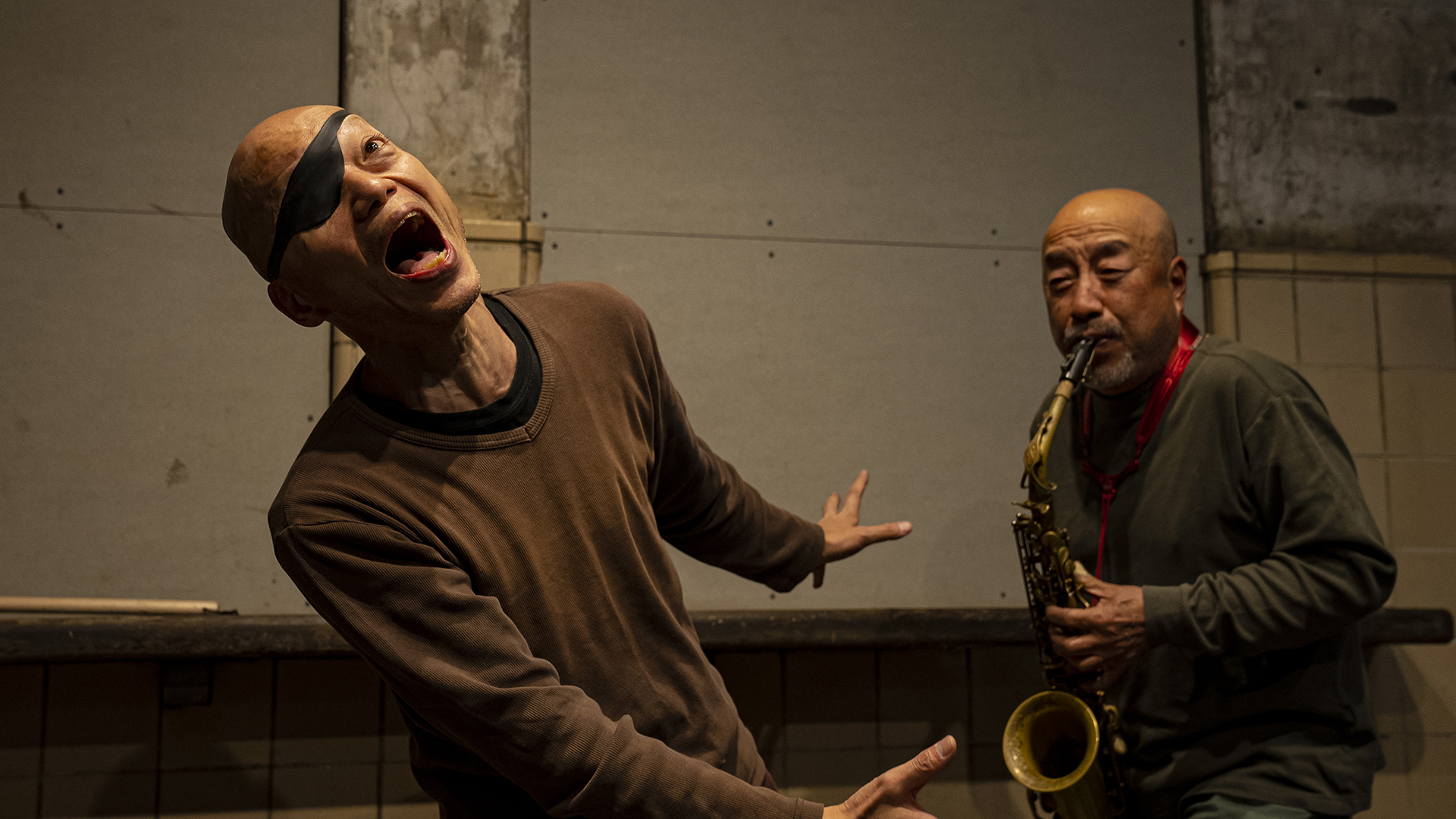 撮影:木村雅章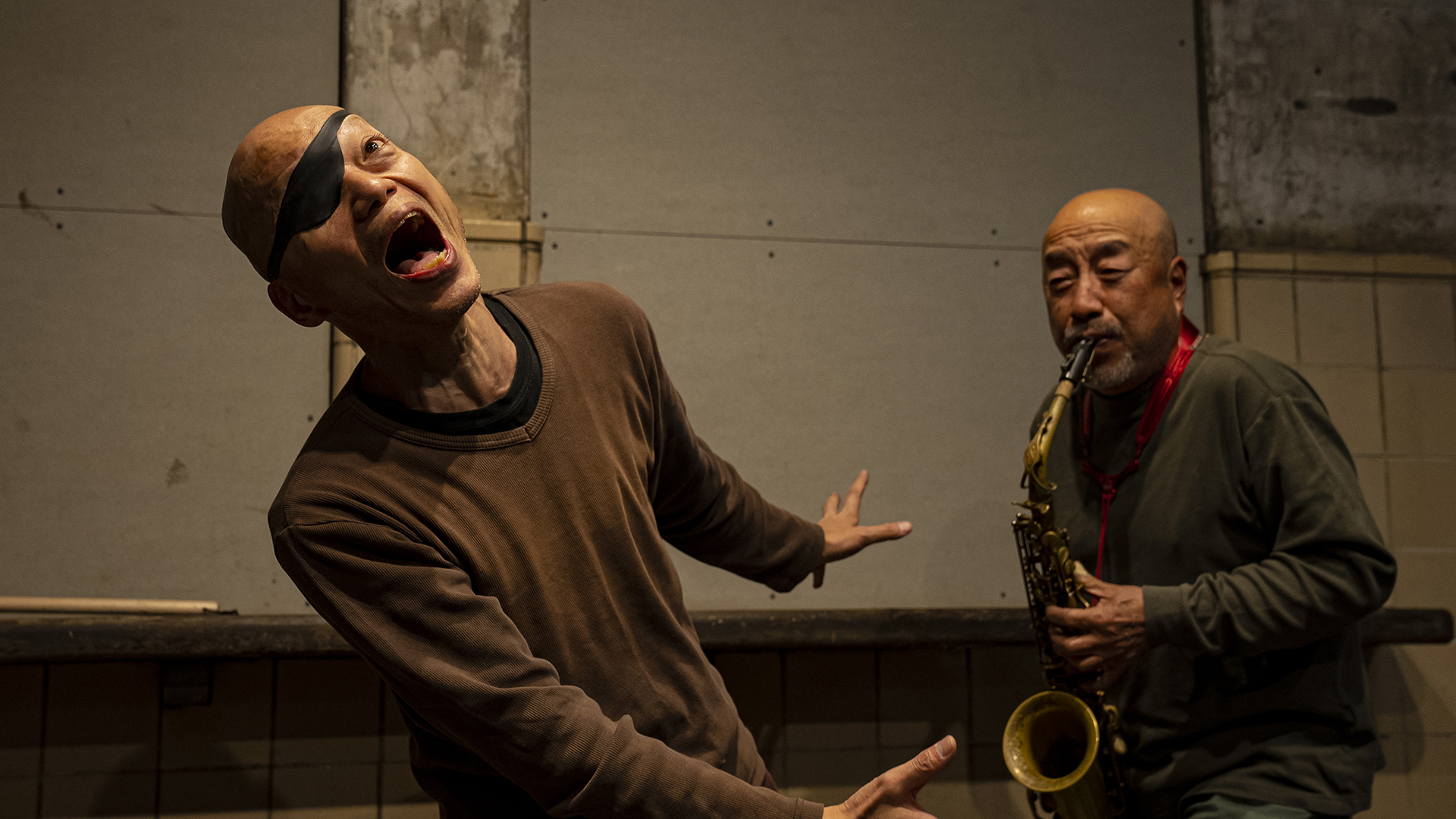 撮影:木村雅章
Performers:
AYUMI,
Makiko
Izu

,
Sho
Ito

,
Minasu
Kai

,
KEKE,
Ken
Shinohara

,
Shew
Suzuki

,
JUNKO,
Wakana
Nemoto

,
MAHA,
Seina
Yoshida

,
Kim
Itoh

/
Music performance:
Kazutoki
Umezu
Popular contemporary dancer Kim
Itoh
holds a secret party in this dream-like performance. An explosively energetic 49 minutes, this piece is full of highlights with humorous, showy, underground imagery that is typically Itoh.
Artist's Statement
In underground Tokyo, mysterious bodies, voices and sounds gather, giving a beautiful appearance to the soft, raw writhing of clumps of flesh in an extraordinary ritual, which finally becomes an ephemeral afterimage ascending to the heavens. An absurd performance of 11 frenzied dancers, co-starring Kim Itoh and Kazutoki Umezu.
Kim Itoh
Takao
Kawaguchi

Selection: Un Certain Regard

Butoh, which began in Japan in the 1960s, has influenced many artists across borders and genres. For this series, performer Takao Kawaguchi—known for his bold foray into the world of Butoh with About Kazuo Ohno—has commissioned artists who have been inspired by the experimental spirit of this dance form. A program of rich performances that transcend the boundaries of dance/theatre/music/film and art, this series aims to explore what "Butoh" is and what it may become.
This program is filmed at the Former Hakubutsukan Dobutsuen Station, a historic underground station built in the 1930s by Keisei Electric Railway that was designated an "architectural structure of historic value" by the Tokyo Metropolitan Government.
In cooperation with Keisei Electric Railway
Trailer
Artist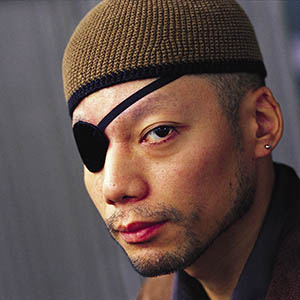 Kim
Itoh
Director of the physical theatre company GERO. Studied under Butoh dancer Anzu Furukawa. Formed a dance company "Kim Itoh + The Glorious Future" in 1995. He has received numerous awards, including the 1996 Bagnolet International Choreography award and the 1st Shuji Terayama award at the Asahi Performing Arts Awards in 2002. In 2005 he went backpacking on a 6 month trip around the world. In 2015, he began his new company GERO. In 2018 he presented his first solo piece in 16 years, Yameru Maihime. He also holds workshops for children and the general public. Kanack Hall resident artist.
Credit
Performance/Composition/Choreography/Direction
Kim Itoh
Assistant Directors
Mikiko Izu, MAHA
Performers
AYUMI, Sho Ito, Minasu Kai, KEKE, Ken Shinohara, Shew Suzuki, JUNKO, Wakana Nemoto, MAHA, Seina Yoshida, Kim Itoh
Music Performance
Kazutoki Umezu (AS, Cl, Bcl)
In cooperation with
u-shi (Yoko Tada)
Film Production
NPO LAND FES
Stage Management
Takashi Kawachi
Lighting Design
Noriyuki Mori (balance,inc.DESIGN)
Sound
Noriaki Coda
Photography
Tatsuhiko Nakagawa, Tzvasa Wada
In cooperation with
balance,inc.DESIGN