Available until 15 August
BUTOH Sunakku—Aftershow
About Paradise Underground with
Kim
Itoh

x Kazutoki

Umezu

x Makiko

Izu

x MAHA x Dai

Matsuoka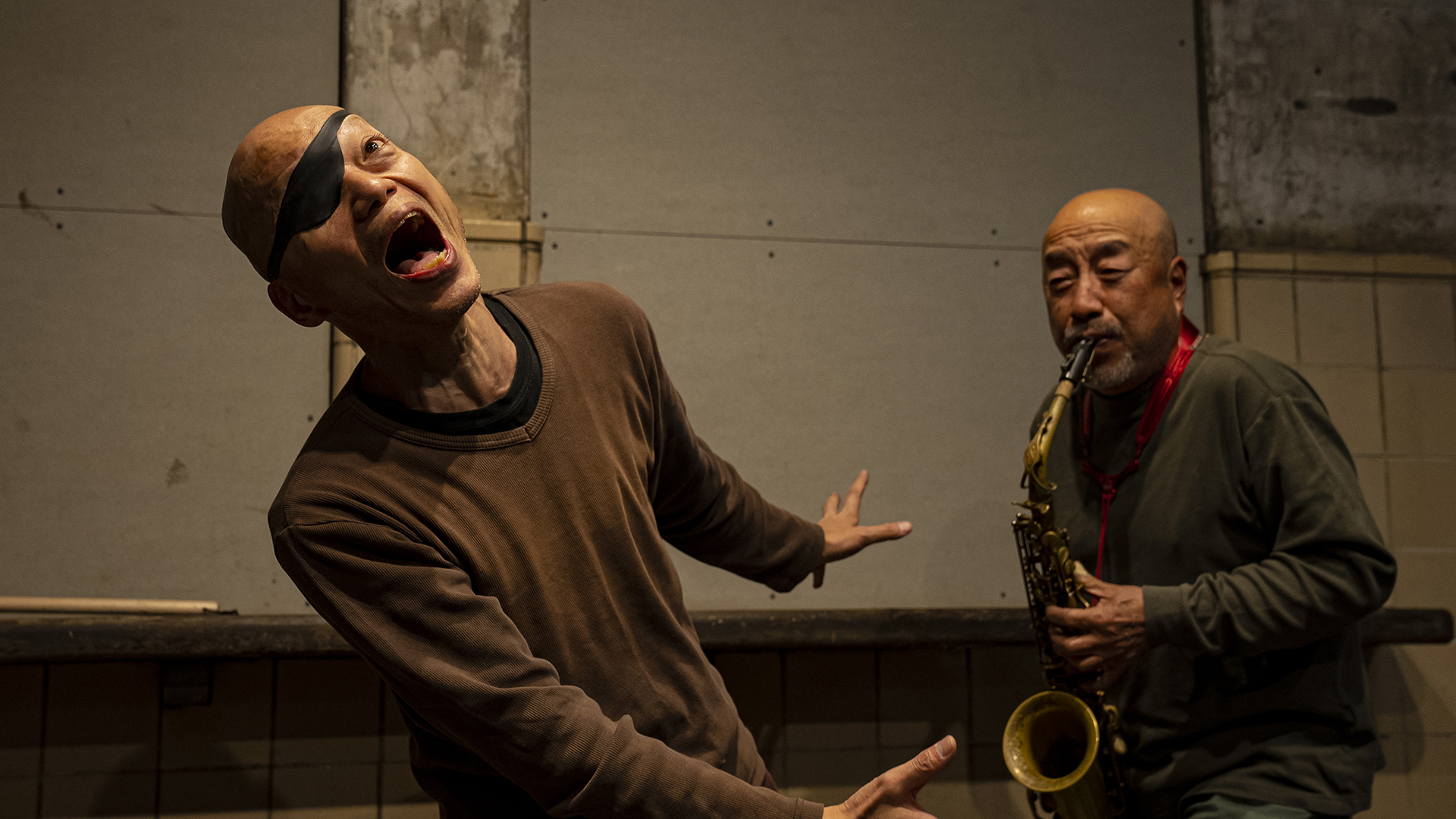 撮影:木村雅章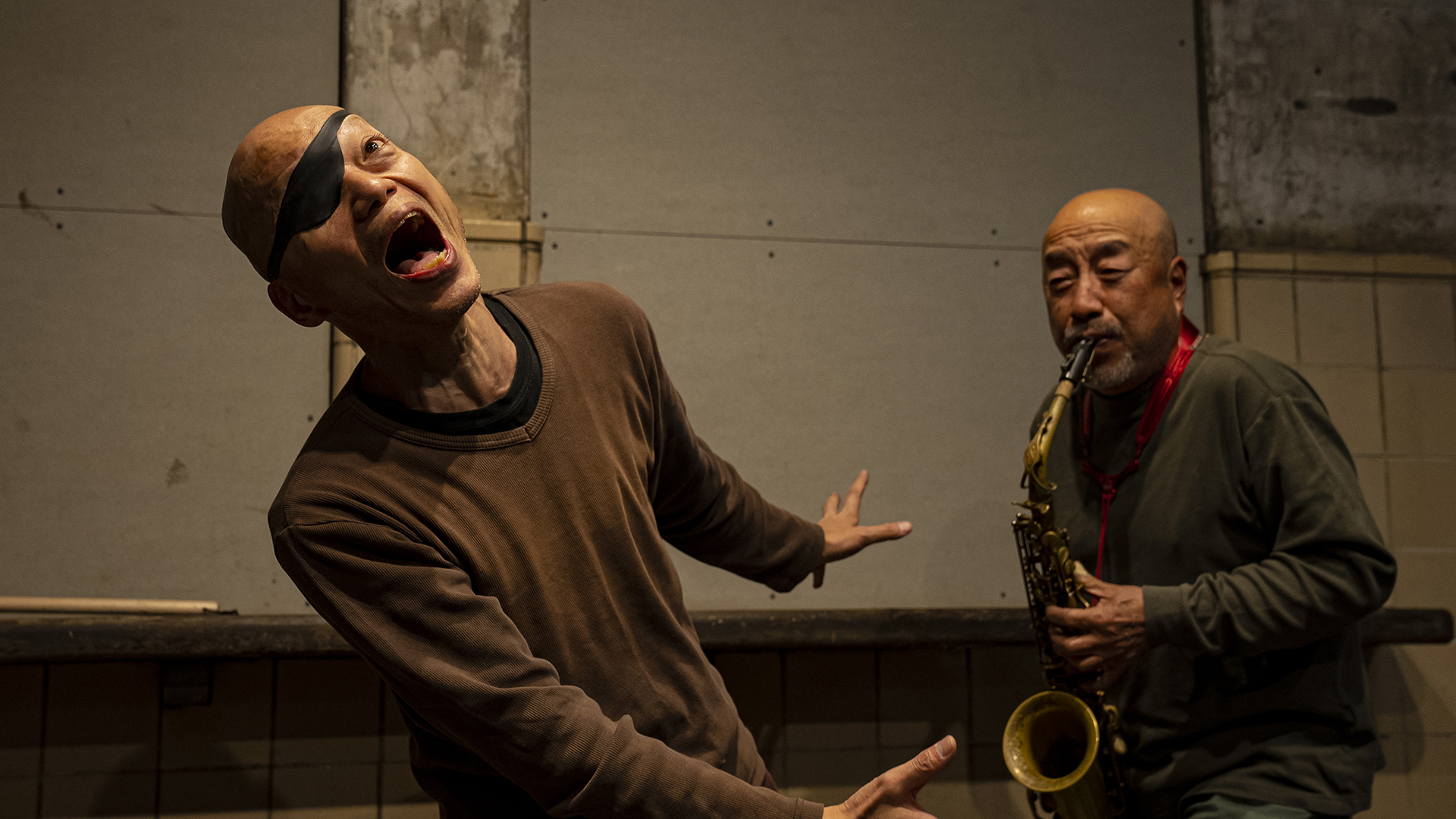 撮影:木村雅章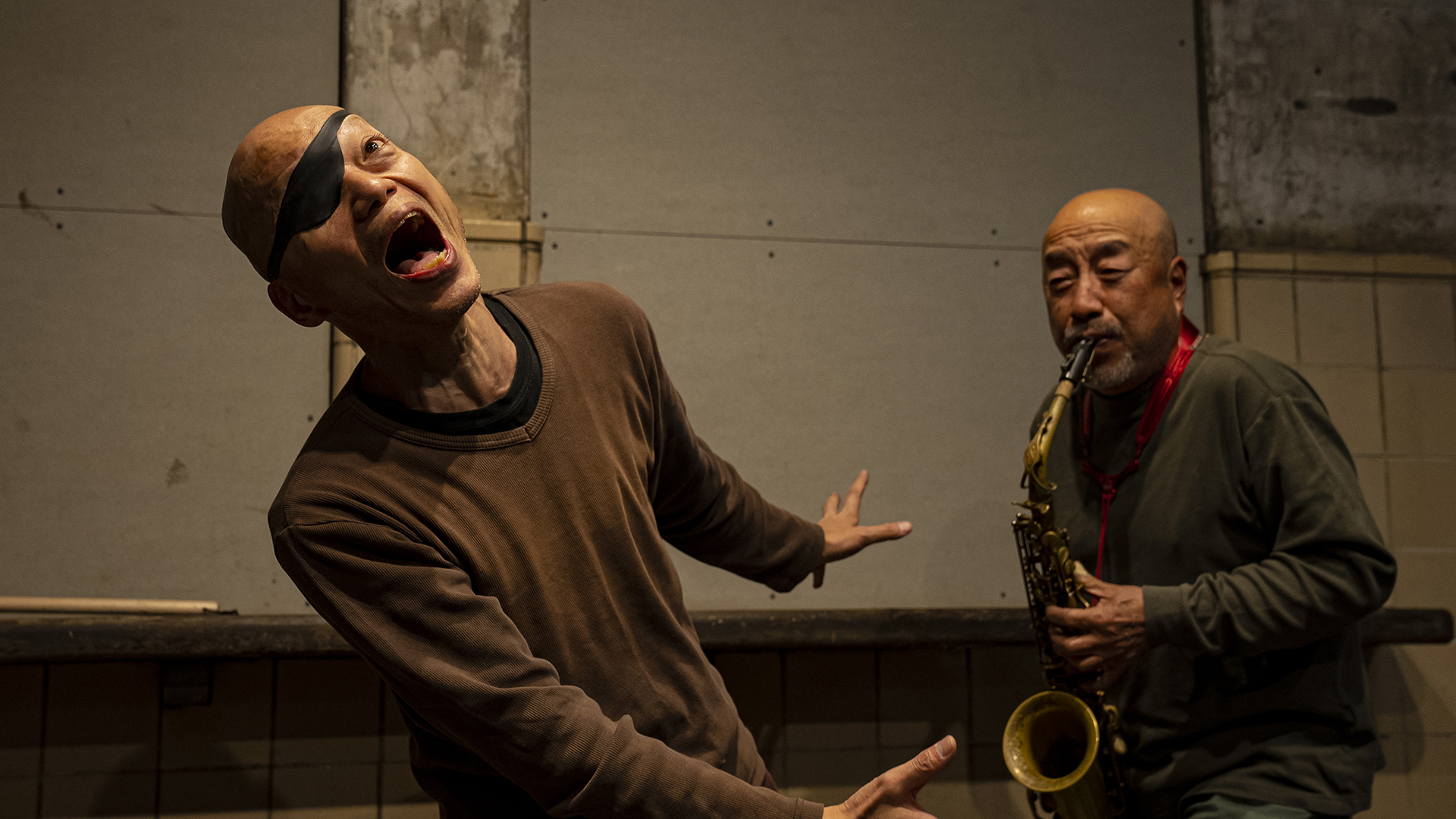 撮影:木村雅章
Aftershow talks with the artists are streamed live in Japanese on the same day their performance goes online. Artists are invited to talk about the concepts behind their work, their creation process, and their relationship with Butoh. Some of these talks, labelled "Kazuko Night", will be hosted by artistic director Takao Kawaguchi playing the role of a Japanese snack bar "mama".
*Please do not attend these recordings in person.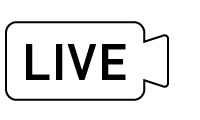 Live talks from our "BUTOH Sunakku" in Ueno/Ikenohata.
Guests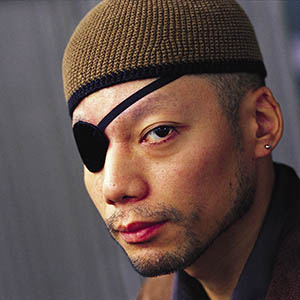 Kim
Itoh
Director of the physical theatre company GERO. Studied under Butoh dancer Anzu Furukawa. Formed a dance company "Kim Itoh + The Glorious Future" in 1995. He has received numerous awards, including the 1996 Bagnolet International Choreography award and the 1st Shuji Terayama award at the Asahi Performing Arts Awards in 2002. In 2005 he went backpacking on a 6 month trip around the world. In 2015, he began his new company GERO. In 2018 he presented his first solo piece in 16 years, Yameru Maihime. He also holds workshops for children and the general public. Kanack Hall resident artist.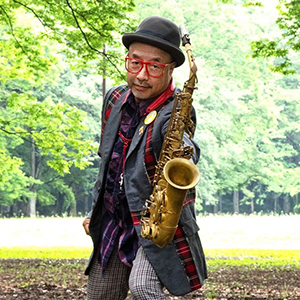 Kazutoki
Umezu

(Musician)

After being part of the New York Loft Scene in the 1970s, Umezu had his first big break on returning to Japan with SEIKATSU KOJOU IINKAI ORCHESTRA. He gained popularity in Europe with D.U.B. (DOCTOR UMEZU BAND), and is widely known in the rock world as a support artist for RC Succession and Kiyoshiro Imawano. He travels around performing with local musicians, encountering both Western and Asian music. He formed the first Klezmer band in Japan, BETSUNI NANMO KLEZMER, which led to his current KOMTCHA KLEZMER band. In addition to working on theatre and film music, he also often takes part in collaborations with poetry, dance and Butoh.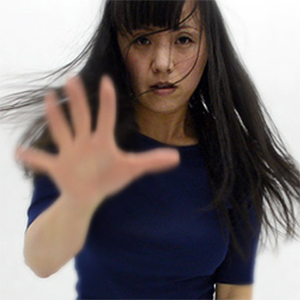 Makiko
Izu
Studied ballet from an early age, and came across contemporary dance at Art Tower Mito in 1994. Travelled to France for a year in 2000. Began working on her expression in earnest on returning to Japan, and joined Kim Itoh + The Glorious Future in 2003. Since performing in GRINDER-MAN in 2005, she now choreographs their works as well as performing in them. Recently she has been expanding her work, creating media art works, and choreographing STAR ISLAND, an "experiment to expand the senses", as well as Issey Miyake's Paris Fashion Week video works.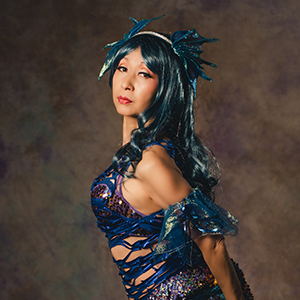 MAHA
Took part in a Byakkosha intensive workshop at age of 19, and encountered the world of Ankoku Butoh. Graduated in Literature from Rikkyo University. Interested in puppet theatre from a young age, she decided to become a "doll" herself after graduating, and became a cabaret floor dancer travelling all over the country. As part of Shinjuku's modern art she established Momorika and began creating avant-garde works. Her stage name at the time was Hoshi Kirara, and she held a solo exhibition called Dancer's 365 Days at the age of 27 at Konica Gallery. Also at 27 she began studying belly dancing, and decided to continue as a long-term pursuit. In 1995 she established Alkamarani, and led the Alkamarani Dance Oriental Company for 25 years. In 2020 she celebrated her 60th birthday, and also closed her company. She expects further work to emerge in the future.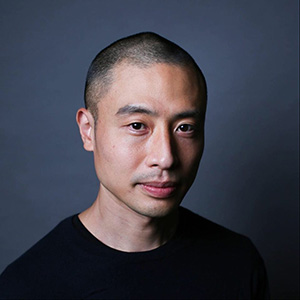 Photo by Maiko Miyagawa
Dai
Matsuoka
Dai Matsuoka has been performing with Sankai Juku since 2005, and has appeared in some of their major works including Kinkan Shonen, Tobari, Unetsu and ARC. Director of LAND FES since 2011, a festival that invites the audience to watch music and dance performances as they walk around the city. He has been an instructor for the Scramble Dance Project in Odawara since 2018, in which both people with and without disabilities create dances together. He also runs BUTOH CHOREO LAB, an online platform with video lessons by high-profile Butoh dancers.
http://daimatsuoka.com