Related to the TOKYO REAL UNDERGROUND William Klein exhibitions GINZA 1961—Starring: The City and Walking AR Experience: Dance Happening—Today
William Klein Day
On 27 June 1961, William Klein photographed Tatsumi
Hijikata
, Kazuo
Ohno
and Yoshito
Ohno
on the streets of Shimbashi and Ginza. This Sunday, 27 June 2021, marks the 60th anniversary of the day his iconic photographs were shot. To celebrate, we are holding a "William Klein Day". An original print of his photograph
Crab Dancer
will be exhibited in Ginza at the Wakayama Art Museum, along with an original print of a legendary photograph of Kazuo
Ohno
by Eikoh
Hosoe
, who was also a friend to William
Klein
. We will also be conducting two guided tours of our Walking AR Experience: Dance Happening—
Today
.
Wakayama Art Museum Exhibition「William Klein Day」
27 June 2021, 11am–5pm
Wakayama Art Museum (4F, 2 Chome-11-19 Ginza, Chuo City, Tokyo 104-0061)
Free entry (reservation required)
Please fill out a reservation form via the link below.
* Reservations for this event are now closed.
Exhibition Displays
William Klein, Crab Dancer, 1961 (original print)
Published in TOKYO, this photograph is also currently on display in the Ginza Underpass. It is one of the iconic shots of Tatsumi Hijikata, Kazuo Ohno and Yoshito Ohno performing in one of the back streets of Shimbashi. This original print was gifted to the Ohno family by William Klein last year when Yoshito Ohno passed away, and will be on display in public for the first time at this exhibition.
Eikoh Hosoe, Divinariane II, 1960 (original print)
Published in The Butterfly Dream. A still of Kazuo Ohno dancing in streets of Aburamen in Meguro, Tokyo, in 1960. This print was also exhibited at the Hidden Body exhibition in 2006 at the Konica-Minolta Photo Gallery in commemoration of Kazuo Ohno's 100th birthday.
This exhibition will also provide an opportunity to see some other original prints held by the Kazuo Ohno Archive. These include photographs of Kazuo Ohno by Nobuyoshi Araki and Miyako Ishiuchi, and photographs of Yoshito Ohno by Tim Walker. A unique opportunity to see some incredibly powerful photographs.
We will be implementing measures to prevent the spread of infectious diseases during this exhibition, and ask our visitors to please comply with them
Photographs with thanks to the Kazuo Ohno Dance Studio
Venue with thanks to Wakayama Art Museum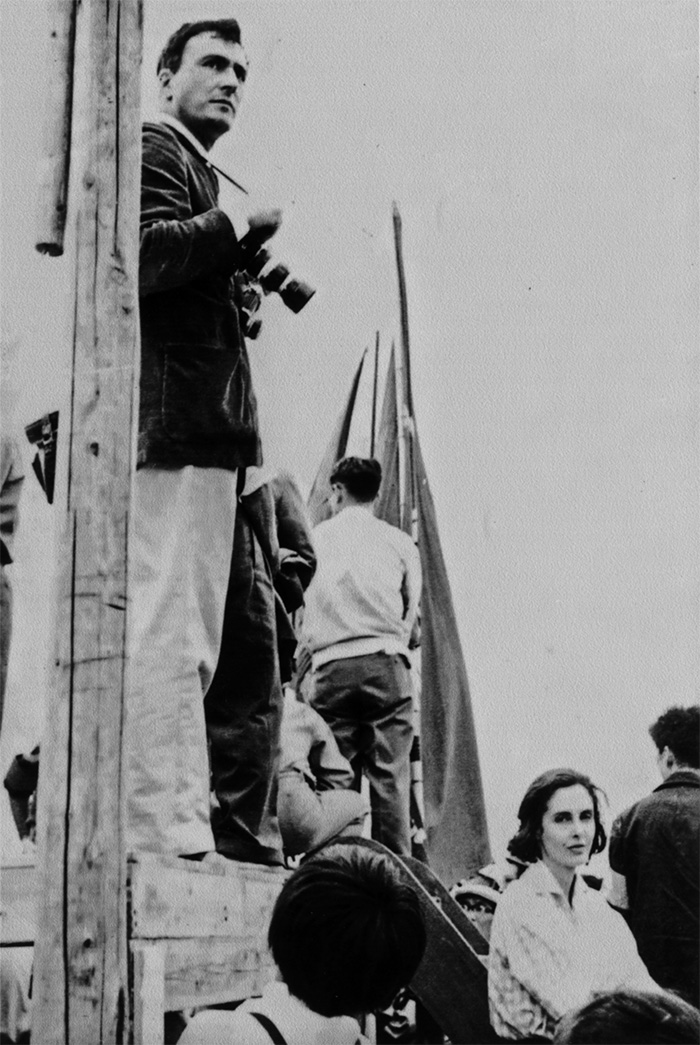 photo by Hirao ENDO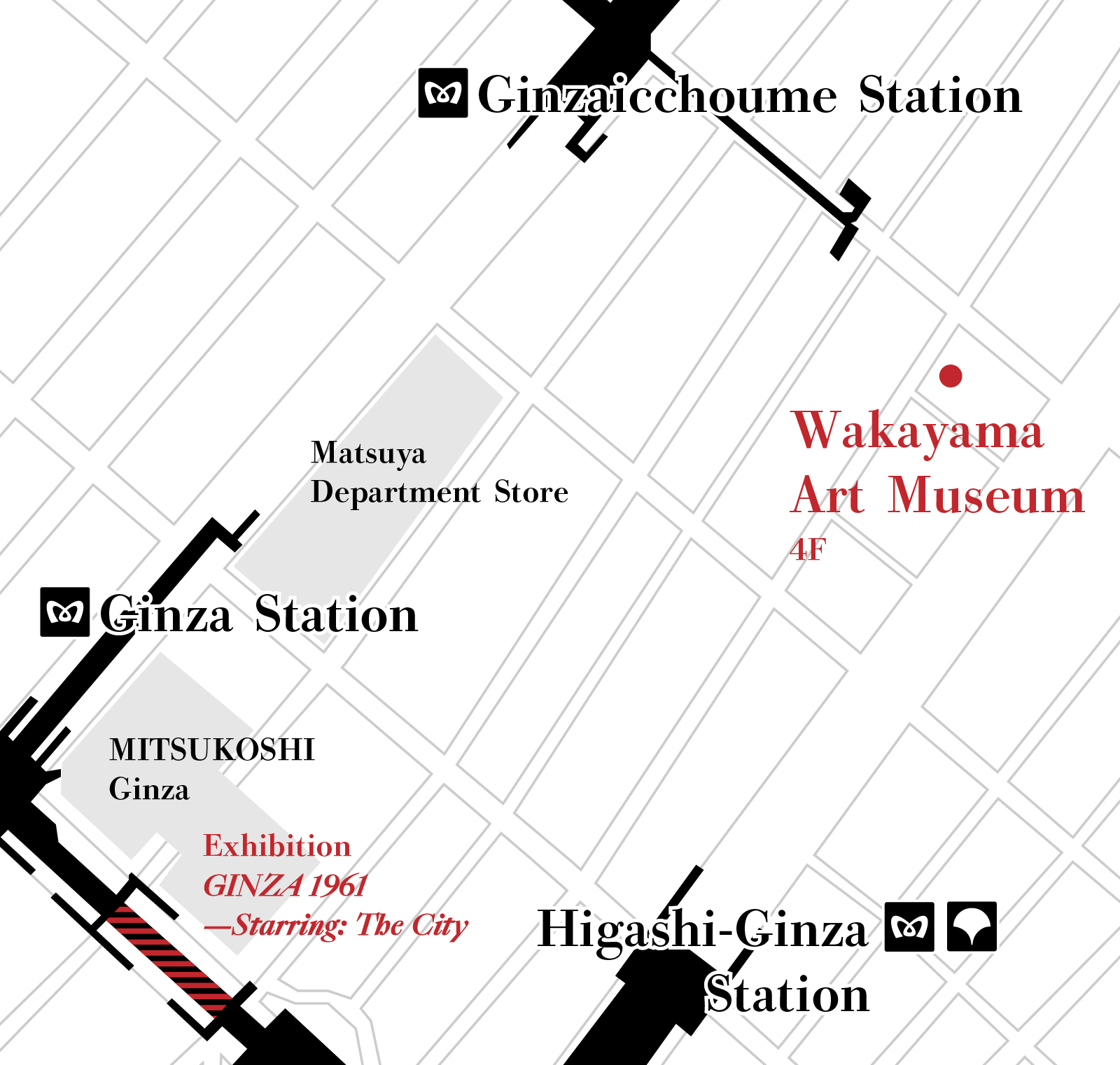 AR Guided Tour
27 June 2021, between 2pm–5pm
Around Ginza and Shimbashi
Free (reservation required)
Please fill out a reservation form via the link below.
Guide: Takashi
Morishita

(Tatsumi Hijikata Archive)

* Reservations for this event are now closed.
Ginza Tour (10 people capacity) 30min
14:00 Meet by the exhibition in the Ginza Underpass between Ginza and Higashi-Ginza Station. The tour will take place around the 4-chome intersection.
Shimbashi Tour (10 people capacity) 45min
16:00 Meet by the train in "SL Square" (west exit Shimbashi Station). The tour will take place around the Nishi-Shimbashi area.
In the Walking AR Experience: Dance Happening—Today exhibition, you can see photographs taken in 1961 and overlap them with the present-day. Mr. Takashi Morishita from the Tatsumi Hijikata Archive will be leading two guided tours (one around Ginza, one around Shimbashi) of this exhibition, following the actual footsteps of William Klein and the Butoh dancers who performed here 60 years ago.
During this exhibition, we are implementing measures to help prevent the spread of infection. We ask all visitors attending the exhibition to please read and comply with our Coronavirus Prevention Guidelines. Thank you for your cooperation.
Ginza Tour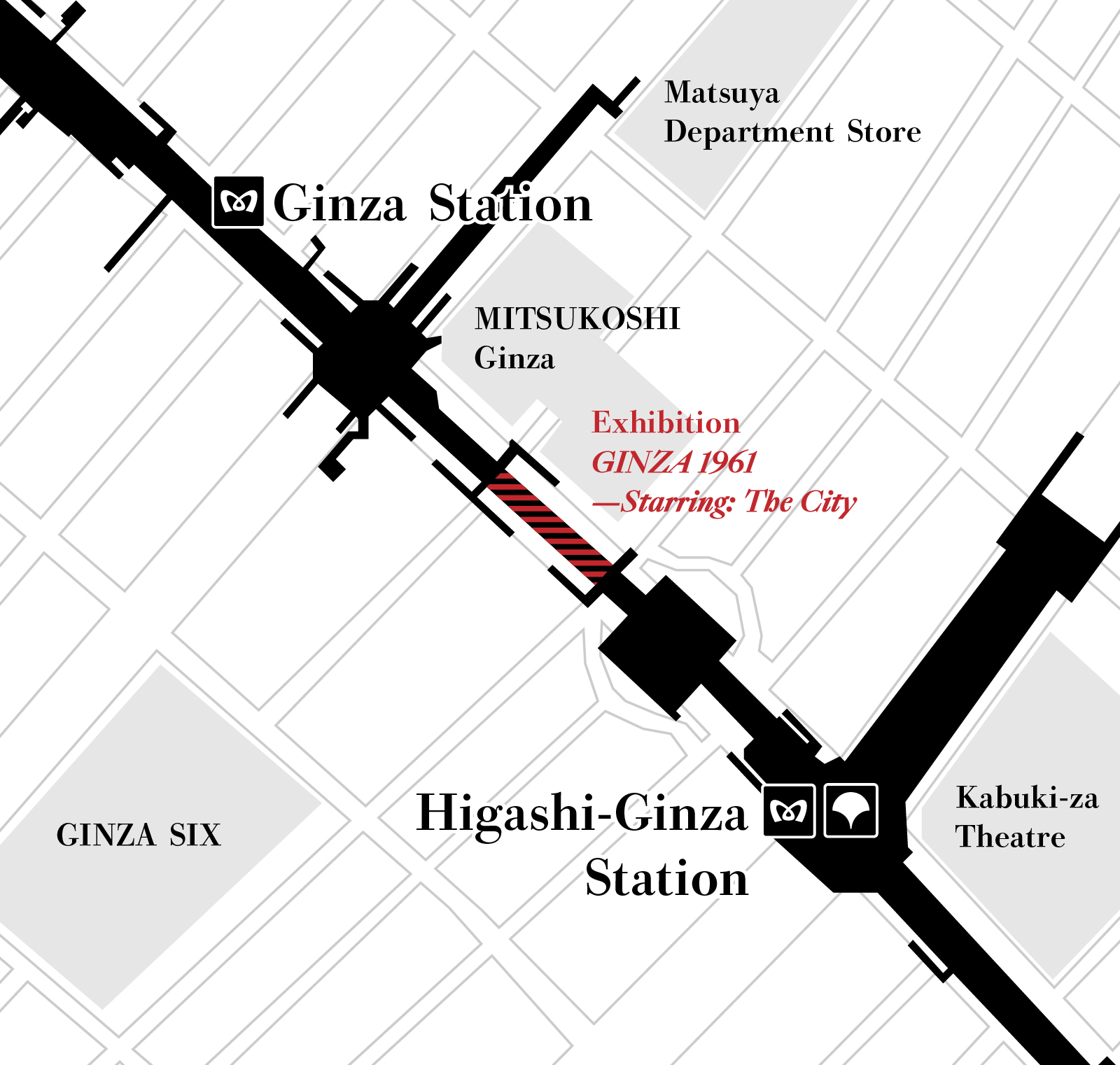 Shimbashi Tour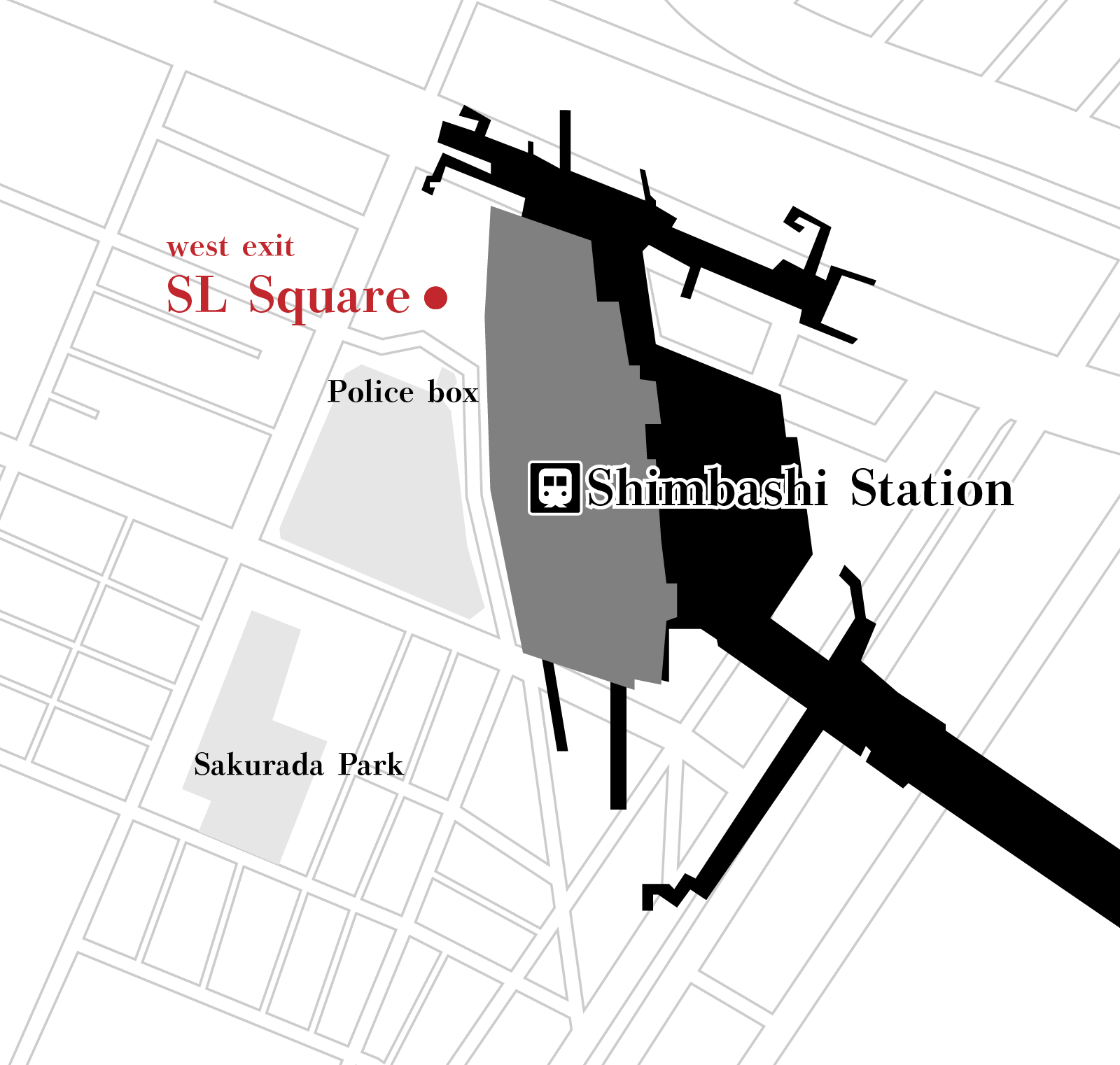 BUTOH Sunakku—TRU Exhibition
(Talk & Butoh Exhibition Dance)
A series of talks inviting experts and artists to hold in-depth discussions in Japanese about the TRU Exhibition works. Tune in to find out how these exhibitions came about, what the highlights are, and get some extra pointers on how to get the most out of these pieces. During these talks, a Butoh dancer from Japan will be invited to perform a "Butoh Exhibition Dance", with the aim of creating a new style of event where talks are conducted in a Butoh-inspired atmosphere.
9 May 19:30 [UTC +9] ~18:00 next day
William Klein Exhibition: GINZA 1961—Starring: The City +
Walking AR Experience: Dance Happening—Today (talk)